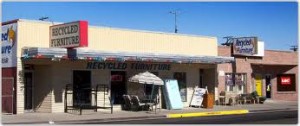 The various benefits of consignment furniture sale
Most of the households have so much of old furniture in their house that they simply cannot accommodate any new furniture. We all know how important space is and how effectively we need to use the limited space. So, when we have a lot of old furniture, we should try to dispose them off. This will make space for buying new furniture, giving our house a wonderfully new look. Consignment furniture Denver will give you a lot of options for disposing off this old furniture for you.
Various methods for disposing off your furniture
There are various methods by which you could sell off your furniture. And, these include:
Try to sell the furniture on your own by placing advertisements on the paper or in online channels.
Or, you could sell them off to your friends or family who are in need of them.
Try to sell them through Denver consignment furniture  dealers who will pay you a part of the sale amount after making the sale.
Try to sell them through the furniture dealers who will pay you a flat amount for your furniture depending upon the value they place on it.
Whatever option that you choose, you need to keep in mind the various challenges involved. If you make a direct sale, you might be able to recover the correct and actual amount. But you will have to be involved in a lot of logistical challenges and meeting up various buyers. You will be putting in a lot of time and efforts. But, if you were to go through the consignment furniture Denver options, you would be free of all these head-aches. You can relax after giving your furniture to them to dispose it off the way they want. The major point to note here is that you should be aware of the furniture's value. Also, you need to go through a trustworthy store that can help you in getting a good deal. Otherwise, you would be making a lousy deal and not recover the actual money of which your furniture is worth. Or, better still, make a deal in which you get a percentage of the sale so that you know that you would be able to get a good deal.
Try to locate the stores nearby and do a thorough research on it. If the stores get a good deal of customers then your product will get visibility. So, you can go through such stores. And, when you finalize on the store, make use of them on a regular basis so that there is a mutual trust and relationship can be built. Once you start selling your furniture through them, you would know them better and you can make use of them for your next sale too. When you know about the operation of the store, you would be easily able to judge the time that will be taken for the sale of the furniture. Also, about what price range you might be able to get for them.